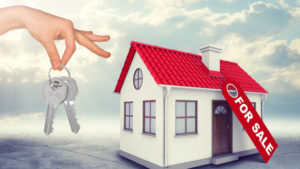 Inventory challenges defined the real estate market in 2018, and that trend will continue, albeit not as severe, in the coming year. Here are a few more of the real estate trends that we expect to occur next year.
1. Inventory will increase a little, but still not enough to meet demand. Inventory will expand this year, but primarily in luxury housing. While demand is strong for entry-level homes, there won't be much more housing available in that segment.
2. Mortgage rates are likely to rise. The Mortgage Bankers Association predicts that mortgage rates will reach 5.1 percent by the end of 2019. While that's higher than the rock-bottom rates of the past few years, it remains historically low.
3. Home values will rise, but at a slower pace. The National Association of Realtors predicts that prices will rise about 3 percent in 2019 over 2018, a solid increase but not at the rampant pace of previous years.
4. Investors will benefit from continued healthy returns. Real estate brings steady returns, and as investors look to diversify their portfolios, real estate will rise to the spotlight with attractive mortgage rates and high housing demand.
What these trends mean for you:
If you're planning on buying or selling a home in 2019, it's important to put these trends into perspective and realize that the unique characteristics of your specific local market may not match these overriding predictions.
Working with real estate professionals like us, with local market knowledge and industry expertise, will help you reach your real estate goals in 2019. Contact us today to get started on your journey home.