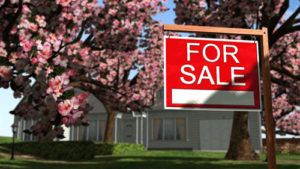 If you're thinking about making a move this spring, you might be asking yourself whether you should sell your current home first or buy a new home first. It's a question we're often asked when meeting with potential home sellers, and we've found that evaluating several factors, including your financial resources, mortgage loan details and location, will help you make this decision.
Here are some tips to get started.
Talk to your mortgage consultant. Can you qualify for a new loan with your existing home loan or do you need to sell your current property first? We recommend getting preapproved for a mortgage both ways, so you know your options upfront.
Analyze your local market. In many areas near us, the number of homes for sale is very low. If your house is put on the market in great shape and for the right price, you should be able to sell it rather quickly. Make sure you have a plan in place if you decide to sell your current home before buying a new property. Do you have close-by family to stay with? Can you rent temporarily? You might even consider a long-term hotel until you find a new home to buy.
Make a decision that is right for you. Do you have children or pets to consider? If so, temporary stay options may be limited. Some rentals and hotels do not accept pets. If you have children and plan on moving temporarily or permanently in the middle of the school year, be sure to look into the school district of your new destination.
As you can see, whether you sell first or buy first may vary based on your local market, individual wants and needs, and financial situation. No matter what you decide, we're here to help – we can answer your questions about the local real estate market, connect you with one of the lenders with work with and help you get started down the path to decide whether to buy first or sell first.