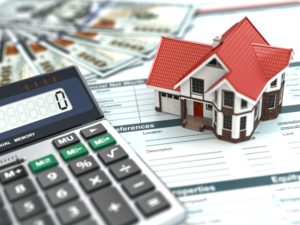 As we enter the second half of 2018, we wanted to share with you our perspective on a few key economic metrics and how they are affecting home buyers and sellers in today's real estate market.
Mortgage interest. Rates are edging up, and many in the industry expect average mortgage rates around 5 percent in the near future. If you are in the market to buy a house, remember that interest charges have been much higher (up to the high teens in the early 1980s) and 5 percent is still historically low.
• Why it matters: Buyers' purchasing power diminishes when borrowing costs rise. With an ongoing shortage of homes on the market, it can take a while to find the right place to buy. Additionally, home prices are on the rise. If you are actively looking, working with a real estate professional (like us) and our mortgage partners can help expedite the process and potentially save you money.
Builder confidence. New homes sell quickly, with residences in the first-time-buyer range selling in the least amount of time. The National Association of Home Builders' monthly survey of builder confidence was unchanged in July, at 68. Anything over 50 is favorable for growth.
• Why it matters: Inventory levels are low and we need more homes to sell, so we generally view sentiment levels this high as a good thing. Will a new tariff structure compound issues that are squeezing builders' margins, such as lumber and steel costs? It remains to be seen, but we will continue to track this important metric and keep you updated.
GDP. Real GDP is expected to end the year at 3 percent growth. In the second quarter, it rose by 4.1 percent, compared to 2.2 percent in the first quarter. This is the strongest growth in years.
• Why it matters: Consumer spending is fueling expansion; people spend money when they feel confident and have more to spend. Unemployment is at 3.9 percent which is at its lowest in years, so more people have incomes. Private-sector employers are also on a 101-month hiring streak.
Consumer confidence. Sentiment rose slightly in July, showing fairly strong optimism.
• Why it matters: Consumers report strong confidence levels when they are secure in their jobs and feel optimistic their situations are improving. This metric bodes well for the housing market, because making the biggest purchase of your life requires a sense of security in your financial future. Another number we are watching is the National Association of Realtors' affordability index, which has declined to 134.8 in June from 162.4 in January. This essentially says a family with the average income can afford an average-priced home – for now. In our current low-supply, high-demand environment, buyers in more expensive areas could eventually be priced out if current trends continue.
As you can see, conditions are favorable for buyers and sellers in today's real estate market. Professional Realtors like us can help you get the most for your property if selling, and find your perfect place to call home if you are looking to buy. Reach out any time to discuss your situation further or get a free analysis of your home's potential market value.