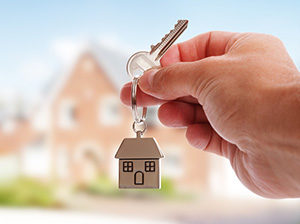 It's hard to believe that 2018 is soon coming to a close. With the New Year fast approaching, you may be thinking about what you should do if you might buy or sell a home in 2019.While many people wait until spring to begin their home-buying or selling process, we can assure you that the time to start is NOW.
In real estate, spring begins in January—long before the first buds appear on the trees. When selling a home for clients who want to take advantage of that spring market, we get to work with them as soon as possible—often as early as Thanksgiving. We start the process of preparing their homes for sale, whether that's removing clutter or planning renovations and we do everything possible to get their home ready to hit the market for sale right at the peak time to ensure maximum return and minimum stress.
Likewise, when we're working with buyers who want to move in the spring, we encourage them to start preparing now. With our low inventory environment, chances are high that you'll be competing with other buyers for a home. That means it is critical for would-be buyers—whether it's your first home or an investment property—to be proactive and prepare now.
So what should you do next? Contact us to schedule a consultation appointment.
Heading into winter is a great time to meet and discuss your real estate plans for 2019. We can guide you through the home-buying process based on your individual needs. We can even sign you up to receive automatic listing alerts based on your specific criteria, so you're informed the minute a new home comes on the market. In addition, we can connect you to one of the lenders we work with, so you can start the process of getting pre-approved for a mortgage, making you that much more competitive.
Similarly, if you currently own a property and are looking to sell that property and purchase a new home in 2019, we can help walk you through what you need to do to sell your house before buying a new home. We can also guide you on how the real estate market and process has changed since the last time you purchased a home. Finally, even if you aren't currently interested in selling your home and just want a free equity evaluation, we'd be happy to help with that too.
As always, we're here to answer all of your real estate and home ownership related questions.